Wellin5 is proud to announce that Wellin5 has been recognized on Ready to Rocket's 2020 Emerging Rocket list!
Why the Emerging Rocket List?
Each year, the Emerging Rocket list profiles tech companies from multiple sectors with great potential for market breakthroughs. In the past, this selection method has been an accurate predictor of business success. This is the third time that Wellin5 has had the honour of being selected.
"We identify companies that have both innovative technology and a compelling solution. Our analysis of the market and the company's progress led to our selection of Wellin5."

Geoffrey Hansen, Managing Partner, Rocket Builders.
Wellin5 & the digital health space
Wellin5's mission has always been to give people access to exceptional digital health services through a user friendly platform. In addition, Wellin5 platform is powered by advanced AI technology and smart-logic software, which connects users with a compatible counsellor.
With the acquisition of Therachat this February, the team at Wellin5 made the platform even more powerful by adding self-help mental health exercises. The acquisition also brought an additional 5,000+ therapists to their existing counsellor base.
Wellin5's Focus
Wellin5 focuses on growth and keeps users central to everything they do. Most importantly, by keeping their core values at the forefront of their work, Wellin5 is making mental wellness more accessible than ever.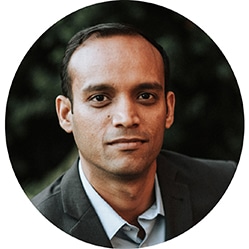 "We are honoured to be recognized for the third time in this way among other leaders in the health tech space. We look forward to positively affecting more lives in the future."

William Masih, Wellin5 Founder and CEO
Learn more about Wellin5's services here.
Author: Sarina Arefzadeh
Sarina Arefzadeh is a Vancouver-based content marketer, mental health advocate, and pop culture enthusiast. She brings her education in psychology and sociology to unpack topics like tech, gender, mental health, and online life. She's a speaker with Jack.org, regularly visiting schools to talk to students about their mental health, what it means, and how they can be there for themselves and their peers. Connect with Sarina on LinkedIn, Twitter, or by email.