Depression Counselling In Canada - Get Help Now
Have you been feeling down and disconnected? Does it feel like you can't seem to snap out of it? Maybe all you need is something to distract you, like a vacation, a long weekend or some type of adventure, right? Maybe not. This is a common misconception about depression that many people commonly believe. At Wellin5, we believe that depression may not just be a mood waiting to pass, but can also be a cluster of thoughts, feelings and behaviours that deserve attention and treatment through counselling. Many people in Canada receive depression treatment every day, and Wellin5 is providing help in an innovative way.
If you're living in Canada and wondering whether or not you need depression counselling, you may be struggling with the thought of accessibility. At Wellin5, we believe that getting depression counselling should be easy and accessible. That's why we offer online depression therapy in Canada that's making a real difference in people's lives. Pandemic or not, you won't have to worry about getting the help you need. Let's go through basic facts about depression to empower you with the knowledge to recognize it in yourself and your loved ones.
Depression in Canada – A Basic Statistical Breakdown
If you're dealing with depression, it's important to remember that you are never alone. According to Statistics Canada's 2012 Canadian Community Health Survey (CCHS) on Mental Health, 4.74% of the Canadian population aged 15 years and over reported symptoms that met the criteria for major depression.
If we break it down, it means that for the more than 30 million Canadians who fall within that age group, more than 1.4 million people suffer from what's defined as "major depression" at any given time across the country. That's more than the entire population of Calgary, Alberta. Given that perspective, we hope that you won't ever hesitate to get depression counselling in Canada if you need it.
Depression In Canada – A Brief Definition
According to the Canadian government, there is no hard-and-fast definition for depression. There isn't one simple cause, as symptoms and experiences of depression can vary from person to person. Examples of common symptoms of depression include:
Feelings of worthlessness
Withdrawal from previously-enjoyed activities
Sleep pattern disruption
Decreased energy
Inability to focus mentally
Wellin5 has a team of mental health professionals who understand the scope and seriousness of depression. We've provided depression counselling in Canada to countless people, and we've done it through an online interface that creates a safe, secure space to promote the open exchange of ideas that you would expect with any in-person counselling session.
You won't have to worry about logistics. You won't have to worry about exposing yourself or others in the midst of this pandemic. You won't have to worry about being seen walking into or out of an office. We're here to help in a confidential and effective way. If you're ready to take the next step towards improved mental health, contact us today to get things started.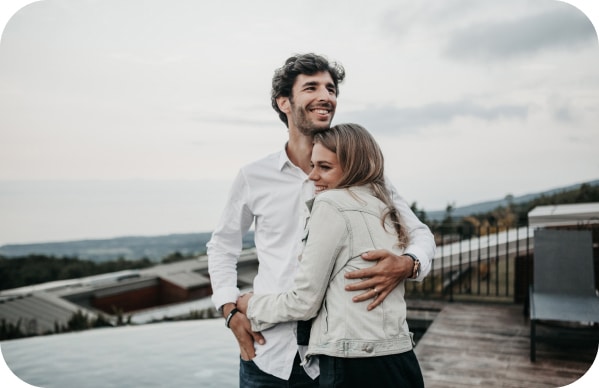 We all know romantic relationships are hard work. Like cars, they require regular maintenance to keep them running well. If there is a problem, it's best to have it repaired right away to avoid further complications down the road.
Learn more about Couples Counselling
Learn more about Depression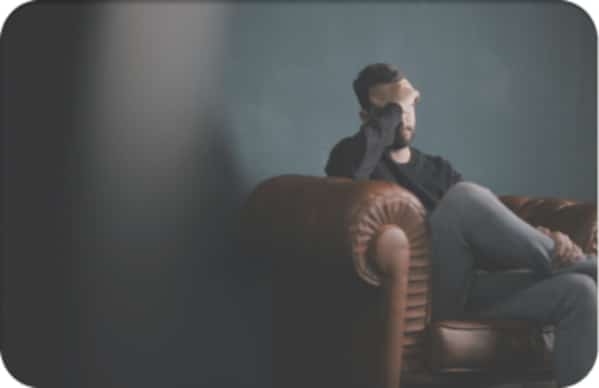 Anxiety is your body's natural response to stress. It's a feeling of fear or apprehension about what's to come. The first day of school, going to a job interview, or giving a speech may cause most people to feel fearful and nervous.