Anxiety Counselling In Canada
There are many things in life that add to our anxiety, but the resources for dealing with that anxiety are harder to access. Our goal at Wellin5 is to make those resources as accessible to you as possible, right here in Canada. We understand the things that you're going through, so we're able to address those problems head on.
Online Anxiety Counselling
Right now there are so many things that are ravaging the calm mindset that we have been able to maintain for so long. Everyone is struggling from Covid-19 and the accompanying quarantine, which brings with it a lot of anxiety. Climate issues -- wildfires, hurricanes, droughts -- are all weighing heavily on the minds of Canadians. And politics has never seemed to be more polarizing and angry, which is enough to break the calm of anyone who catches a glimpse of the news. The economy is bad. Unemployment is tough. There is so much right now that is driving anxiety forward that it's almost impossible to manage our mental health right now.
But where are we supposed to go for mental health care? Waits to meet with a therapist always seem so far away in the future.
Getting Counselling in Canada Has Never Been Easier
But with Wellin5, there has never been an easier way in Canada to talk to a therapist. It's quick, it's easy, and it's affordable -- you can't beat that trifecta! All you have to do is sign up, which takes less than 30 seconds, then take a short assessment that will identify the singular struggles that you're going through. We then use that assessment to match you to a certified Wellin5 counsellor who is proficient and expert in the specific difficulties that you're going through. We're very proud about this step; so many times, with other counselling agencies, you are taking a chance on the counsellor -- often taking whoever is available, rather than who is perfectly suited for you. But with our assessment we identify exactly who will be best for you.
Then it's just a matter of logging in and meeting with your counsellor on your dashboard. Our video streaming is built-in and privately located in your account. You request a time, and your counsellor will confirm within two days -- usually sooner -- to get you scheduled.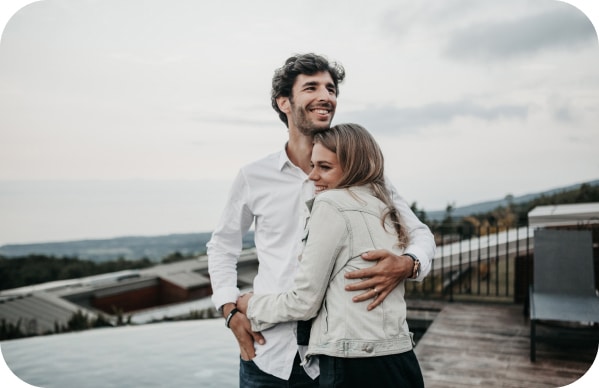 We all know romantic relationships are hard work. Like cars, they require regular maintenance to keep them running well. If there is a problem, it's best to have it repaired right away to avoid further complications down the road.
Learn more about Couples Counselling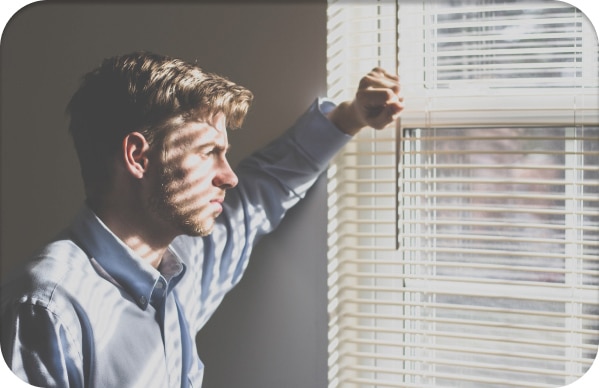 We all feel down, moody or sad at times but feeling this way persistently over a long period of time with or without a reason, can cause severe affects to your mental, physical and overall health.
Learn more about Depression