Our Wellin5 counselling team is dedicated to supporting you through all of life's challenges.
Learn more about our counsellors and get the support you need today.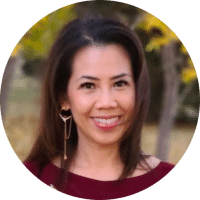 I have chosen to be a counsellor after a significant event in 2017 triggered this long-overdue passion for assisting anyone seeking help.
My services include Individual Counselling, Couples Therapy, along with Children and Youth Therapy. I am comfortable counselling on a variety of topics such as anxiety, depression, trauma, grief, self-esteem, managing conflicts, improving communication, repairing relationships, identity issues, and much more.
I'm also trained in the Accelerated Resolution Therapy (ART) and Hypnotherapy that work well with trauma and some other mental health challenges.
The process starts with assessing and understanding your personal needs. Then, we can develop treatment plans using appropriate tools and strategies to meet your therapeutic goals.
During my spare time, I enjoy going to Kungfu lessons and the gym and being connected with my extended family and friends. In addition, I like to travel, and learning about different cultures always fascinates me.
Life challenges are inevitable, but that does not mean you have to face those challenges by yourself. So, take the courage and reach out for help. I'm here to listen and support you when you are ready for a change.
Specialties
ADHD (Attention deficit hyperactivity disorder), Anger, conflict resolution, Anxiety, Co-parenting, Couples Counselling, Depression, Digital addiction, Disordered eating, Family issues, Grief and loss, Health issues, Life transitions, Loneliness, Mindfulness, OCD/Obsessive Thoughts, Post-Partum, Pre-marital/co-habitation counselling, Relationship issues, Self-esteem, Separation, divorce, prevention, Social media issues, Spirituality, Stress or burnout, Trauma recovery, PTSD, Work issues
Therapeutic Approaches
Art Therapy, Behaviour Therapy, Cognitive Behaviour Therapy, Dialectical Behaviour Therapy, Family Systems Theory, Gestalt Therapy, Life Stress Reduction, Mindfulness and Relaxation, Mindfulness-based Cognitive Therapy, Solution-focused Therapy, Spiritually-integrated Psychotherapy, Trauma Therapy, Traumatic Incident Reduction, Motivational Interviewing, Emotionally Focused Therapy, Acceptance and Commitment Therapy (ACT), Abandonment Theory
Provinces
Alberta, British Columbia, Manitoba, New Brunswick, Newfoundland and Labrador, Northwest Territories, Nova Scotia, Nunavut, Ontario, Prince Edward Island, Quebec, Saskatchewan, Yukon
* Counsellor availability subject to change
What Our Clients Are Saying...

When you are in distress, time is important. Once I found the Wellin5 website and determined that pricing was affordable, I was able to book an appointment almost immediately. My counsellor was experienced and insightful and gave me valuable insight and exercises to work on. I am already looking forward to my next appointment.
- R.C


Mely has great tools and is very nice. Felt validated!
- Makayla


Relaxed atmosphere. Easy to talk with and share experiences. Nice to be able to connect from home. Great experience and excelllent match.
- Anonymous