Our Wellin5 counselling team is dedicated to supporting you through all of life's challenges.
Learn more about our counsellors and get the support you need today.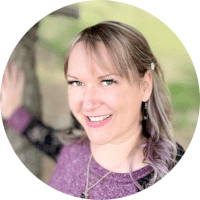 Welcome! My name is Marla and I'm a Canadian Certified Counsellor. I have a Master's degree in Counselling Psychology and a Bachelor's degree in Education. I have worked primarily with individuals who suffer from trauma, anxiety, depression, and/or have experienced/witnessed domestic violence. I am working towards expanding upon these and adding additional specializations through training and experience. I approach each situation/experience with curiosity and use a collaborative approach to work together and uncover any internal or external obstacles that may be blocking your path. As humans, we are all unique, so I use a more integrative therapeutic approach, and mainly draw upon person-centred, psychodynamic, trauma informed, solution-focused, CBT and mindfulness techniques. I also have experience with youth and adults in crisis and navigating an array of concerns, including anxiety, stress, depression, abuse, grief, and suicidal ideations.
My goal as your therapist is to create a genuine, empathetic, trusting, understanding, and comfortable atmosphere that fosters healing and change. The alliance with my clients is extremely important to me and I pride myself on my passion to help others feel more connected in their lives and relationships. I aim to provide a safe place for all individuals and I am willing to learn if I do not fully understand aspects of a certain demographic.
I love empowering individuals, helping them find their true selves, and watching them conquer their goals and grow. I possess a vast array of knowledge and have a well-rounded perspective that I have obtained through various life and work experiences. I love travelling, spending time with my family and friends, riding my motorcycle, watching movies, reading, snowboarding, and exploring the outdoors whenever the weather permits.
I believe it is important to invest in one's own mental health and that prioritizing this is an active step towards healing. I am looking forward to meeting you and assisting you throughout your journey!
Specialties
Abuse or violence, Addiction, ADHD (Attention deficit hyperactivity disorder), Anxiety, Depression, Disordered eating, Family issues, Grief and loss, Health issues, LGBTQ+ issues, Life transitions, Loneliness, Mindfulness, Non-familial relationship issues, Pre-marital/co-habitation counselling, Relationship issues, Self-esteem, Separation, divorce, prevention, Social media issues, Spirituality, Stress or burnout, Trauma recovery, PTSD, Work issues
Therapeutic Approaches
Emotionally Focused Therapy, Mindfulness and Relaxation, Mindfulness-based Cognitive Therapy, Motivational Interviewing, Person-centred Therapy, Solution-focused Therapy, Trauma Therapy, Cognitive Behaviour Therapy
Provinces
Alberta, British Columbia, Manitoba, Newfoundland and Labrador, Northwest Territories, Nunavut, Saskatchewan, Yukon
* Counsellor availability subject to change
What Our Clients Are Saying...

This has been a great experience for me. My well-being has been so improved by the counselors at Wellin5. The online sessions give me the flexibility I need in my schedule to get the help I need while maintaining my regular life. I cannot say enough positive things about this!
- Victoria


Matched with a great counsellor who was helpful right away!
- Anonymous


I found my Therapist very supportive and caring during our first session.
- Anonymous