Our Wellin5 counselling team is dedicated to supporting you through all of life's challenges.
Learn more about our counsellors and get the support you need today.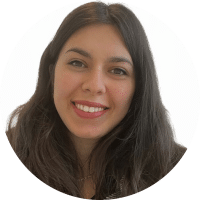 Hi there! As a therapist, one of my passions is working with individuals struggling with anxiety, depression, trauma, low self-esteem, anger, relationship issues, and suicidal ideation. I also enjoy working with couples who are experiencing challenges due to infidelity, communication difficulties, coping with stressful challenges, financial pressures, difficulty balancing individual and couple expectations, or divorce/separation.
Many people feel that they are alone in their struggles. I believe my role as your therapist is to remind you that you are not alone, normalize how you feel, and provide helpful tools along the way.
I use a humanistic approach and believe that you are the expert of your own life. My goal is to create a safe space for my clients so they can be their true selves and have room for self-exploration. Other modalities I use are solution-focused, trauma-informed, CBT, and strength-based therapy. I also use a multicultural approach in counselling that is aided by my own experience and upbringing in different countries around the world. I speak fluent English and Arabic as well.
I look forward to working together on your goals!
Specialties
Addiction, Anger, conflict resolution, Anxiety, Borderline Personality Issues, Co-parenting, Couples Counselling, Depression, Family issues, Grief and loss, Life transitions, Loneliness, Mindfulness, Non-familial relationship issues, Relationship issues, Self-esteem, Spirituality, Stress or burnout
Therapeutic Approaches
Cognitive Behaviour Therapy, Dialectical Behaviour Therapy, Family Systems Theory, Gestalt Therapy, Mindfulness and Relaxation, Solution-focused Therapy
Provinces
Alberta, British Columbia, Manitoba, New Brunswick, Newfoundland and Labrador, Northwest Territories, Nova Scotia, Nunavut, Ontario, Prince Edward Island, Quebec, Saskatchewan, Yukon
* Counsellor availability subject to change
What Our Clients Are Saying...

For me, this was great as I didn't have to drive anywhere. I felt comfortable at home and it really helped with the first appointment awkwardness.
- Tammy


Very good service. Not too expensive. And best therapist I have had in a long time.
- Tanya


My counselor was matched with me based on my needs, and was a perfect match. They were caring and non-judgemental, and it was easy to book appointments. This therapy has been life-changing.
- Anonymous