Our Wellin5 counselling team is dedicated to supporting you through all of life's challenges.
Learn more about our counsellors and get the support you need today.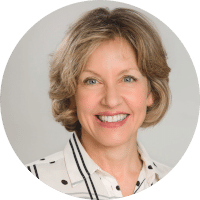 Hello!
My name is Frances and I provide psychotherapy & counselling to help with dealing with life and work stressors, making a change in your life, and supporting you through difficult life events.
Using evidence-based strategies such as cognitive behavioral therapy (CBT) and Mindfulness Based Stress Reduction (MBSR), I aim to support you through learning about coping strategies to promote self-management of depression and anxiety.
Special therapeutic interests of mine include defeating stress and depression, coping with difficult medical diagnoses, managing family and relationship challenges, and workplace issues.
Specialties
Anxiety, Depression, Abuse or violence, Co-parenting, Disordered eating, Family issues, Health issues, Stress or burnout, Life transitions, Separation, divorce, prevention, Trauma recovery, PTSD, Work issues
Therapeutic Approaches
Behaviour Therapy, Cognitive Behaviour Therapy, Dialectical Behaviour Therapy, Person-centred Therapy
Provinces
Alberta, British Columbia, Manitoba, New Brunswick, Newfoundland and Labrador, Northwest Territories, Nova Scotia, Nunavut, Ontario, Prince Edward Island, Quebec, Saskatchewan, Yukon
* Counsellor availability subject to change
What Our Clients Are Saying...

Wellin5 is the best investment I have made for my wellbeing this year. My counsellor Frances is knowledgeable and caring. I come out of every session with tools and motivation to tackle the weeks ahead.
- Danica


Since working with my therapist on Wellin5, I have noticed I am happier and more productive! I have suffered from Severe anxiety since a young age and have never been able to find a therapist I clicked with, until now! I highly recommend Wellin5!
- Amanda


So kind and helpful. Not judgemental at all and really helped shaped my perspective.
- Amy