Our Wellin5 counselling team is dedicated to supporting you through all of life's challenges.
Learn more about our counsellors and get the support you need today.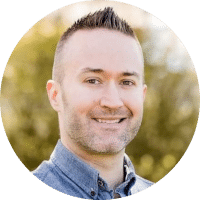 Hi, I'm Duncan, a counsellor at Wellin5. I'm passionate about working with people like you in ways that make you feel safe and comfortable.
Do you feel tired, frustrated, confused, or at the end of your rope? Or, perhaps you feel burning anger, an inability to communicate how that feels, or who should be at the receiving end of your pain. You might feel lost, afraid, or unsure of who to trust and where to turn to for the help, support, and healing you need.
As you experience these emotions and thoughts, you might feel unsettled or dissatisfied because this is not the ideal life you want to lead. Life can be unpredictable and unfair in that regard; breaking you apart only to find yourself needing to pick up the pieces. Sometimes you know how to pull yourself and your life together, sometimes you don't.
Counselling can help you navigate through life's difficult moments. It can be the candle in the dark, the buoy on an ocean of uncertainty and fear, and a step in the right direction. As a counsellor, I will join you on your journey to mental wellness, and provide you with the tools, space, and exploration necessary for you to sojourn confidently and resiliently. Getting "back to normal", whatever normal is for you, is important. Let's get you back there.
Outside of the office, I enjoy working out, running, travelling, kayaking, reading, and spending time with loved ones. I like to keep active in the communities where I live, work, and play.
Specialties
Anxiety, Depression, Anger, conflict resolution, Family issues, Grief and loss, Health issues, Stress or burnout, Life transitions, Loneliness, Men's issues, Non-familial relationship issues, Self-esteem, Social media issues, Work issues, Relationship issues, LGBTQ+ issues, OCD/Obsessive Thoughts, Couples Counselling
Therapeutic Approaches
Cognitive Behaviour Therapy, Mindfulness and Relaxation, Mindfulness-based Cognitive Therapy, Person-centred Therapy, Solution-focused Therapy, Emotionally Focused Therapy, Dialectical Behaviour Therapy, Narrative Therapy, Somatic Experiencing, Psychodynamic Therapy
Provinces
British Columbia, Manitoba, Newfoundland and Labrador, Northwest Territories, Nunavut, Saskatchewan, Yukon
* Counsellor availability subject to change
What Our Clients Are Saying...

My counsellor was very engaged and provided efficient tools to use on a daily basis. Also allowed me to have a different perspective on my life which is more positive.
- August


This is the first time someone listens to me with compassion and patience. I didn't feel boring to him or that he had other things to do. It might be small but huge for me.
- Sarah


My counselor, Duncan, is fantastic! He is so patient, and knowledgeable. I would recommend him to anybody.
- Shayla