Our Wellin5 counselling team is dedicated to supporting you through all of life's challenges.
Learn more about our counsellors and get the support you need today.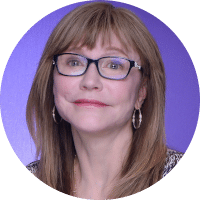 I am a Canadian Certified Counsellor (CCC) in the Calgary area with extensive experience in helping others overcome grief, anxiety, depression and many other struggles. I am confident that I can achieve the same success with you.
Although we are all similar in many ways, our differences are what make each individual special and unique. I respect the individual you are and the journey you are on. Together we will work through your healing and growth process in a trusting and empathetic atmosphere.
My greatest reward in life is in helping my clients overcome their struggles and achieve their goals.
"When I started seeing Cory, her aesthetic intrigued me and would eventually bring me a genuine sense of hope. The progress I have made in sessions with her are nothing short of a miracle." S.I.
Her kind, gentle approach and advice always had me leaving her appointments that I am stronger and with hope for the future. If I were to look at my self 4 years ago, I would have not known who that was! D.E.
My time of counseling with Cory was life changing. M.J.
Also rewarding in my life is time spent with family, loving animals, travel and reading a good book.
Specialties
Anxiety, Depression, Abuse or violence, Anger, conflict resolution, Co-parenting, Disordered eating, Family issues, Grief and loss, Health issues, Stress or burnout, Life transitions, Loneliness, Mindfulness, Non-familial relationship issues, Self-esteem, Separation, divorce, prevention, Pre-marital/co-habitation counselling, Trauma recovery, PTSD, Work issues, Relationship issues, Spirituality, LGBTQ+ issues, Couples Counselling
Therapeutic Approaches
Behaviour Therapy, Cognitive Behaviour Therapy, Dialectical Behaviour Therapy, Emotional Freedom Techniques, Mindfulness and Relaxation, Person-centred Therapy, Solution-focused Therapy, Acceptance and Commitment Therapy (ACT), Existential Therapy, Family Systems Theory, Life Stress Reduction, Trauma Therapy, Spiritually-integrated Psychotherapy, Mindfulness-based Cognitive Therapy
Provinces
Alberta, British Columbia, Manitoba, New Brunswick, Newfoundland and Labrador, Northwest Territories, Nova Scotia, Nunavut, Ontario, Prince Edward Island, Quebec, Saskatchewan, Yukon
* Counsellor availability subject to change
What Our Clients Are Saying...

Cory made me feel comfortable immediately and she knew exactly what to ask and gave me practical solutions that I could immediate start using in my life. I love how easy everything was from start to finish. Although I was a mess in the beginning she was patient and kind and let me have time to breath and cry. I feel like I have a huge weight lifted and I will definitely be booking again to continue this journey.
- Jasmine


Cory Jacobs is my councillor. She is thought provoking and helpful. In just a couple of sessions I already she will help me through this rough patch.
- Lane


Cory Jacobs was so lovely! I really felt an instant connection. Very happy I reached out!
- Jessica