Our Wellin5 counselling team is dedicated to supporting you through all of life's challenges.
Learn more about our counsellors and get the support you need today.
Beverly Hutchinson
MA, CCC, RCC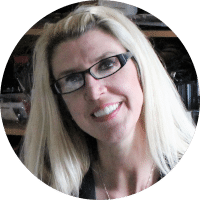 Hiya! Thanks for checking out my profile to ensure that we are a great match!
A bit about my counselling style: I have a wealth of life experience coupled with knowledge of the latest evidenced-based therapeutic treatments which I utilize to help couples and individuals. Throughout the counselling process, I place an emphasis on building and strengthening a productive working relationship between us. During this process, we collaboratively create holistic treatment plans centered on your needs and goals. These flexible road maps help you to move from where you are now to where you want to go. During the therapeutic sessions I also infuse humour, empathy, acceptance, straight-forwardness, and compassion.
I have a wide therapeutic breadth and am familiar with CBT, DBT, humanistic methods, motivational interviewing, and solution focused therapy interventions. In addition, I also have my Level 2 Gottman Method Couples Therapy. I really enjoy couples counselling and that is an area of interest and focus for me.
I really look forward to positively impacting and supporting you on your journey to wellness!
I have a Master's in Counselling Psychology and am a Registered Clinical Counsellor (RCC) and member of the British Columbia Accredited Clinical Counsellors (BCACC) and a Canadian Certified Counsellor (CCC) and member of the Canadian Counselling and Psychotherapy Association (CCPA).
Specialties
Couples Counselling, Anxiety, Depression, Anger, conflict resolution, Grief and loss, Health issues, Stress or burnout, Life transitions, Loneliness, Men's issues, Non-familial relationship issues, Self-esteem, Separation, divorce, prevention, Pre-marital/co-habitation counselling, Trauma recovery, PTSD, Work issues, Relationship issues, Autism, Post-Partum, Ante-natal, OCD/Obsessive Thoughts, ADHD (Attention deficit hyperactivity disorder), LGBTQ+ issues, Family issues
Therapeutic Approaches
Behaviour Therapy, Cognitive Behaviour Therapy, Dialectical Behaviour Therapy, Person-centred Therapy, Solution-focused Therapy, Acceptance and Commitment Therapy (ACT)
Provinces
Alberta, British Columbia, Manitoba, New Brunswick, Newfoundland and Labrador, Northwest Territories, Nova Scotia, Nunavut, Ontario, Prince Edward Island, Quebec, Saskatchewan, Yukon
* Counsellor availability subject to change
What Our Clients Are Saying...

I am very happy I gave Wellin5 a try. I feel being seen and understood by my counsellor. The sessions, and the tools I am given are very supportive.
- Marion


Great first session, felt very welcomed and heard, looking forward to continuing.
- Sab


I really appreciated the quick booking process and I am positively surprised about how well the counsellor match making went for me.
- Anonymous