Our Wellin5 counselling team is dedicated to supporting you through all of life's challenges.
Learn more about our counsellors and get the support you need today.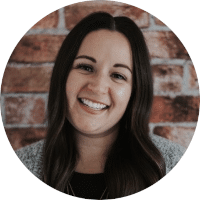 Hello! My name is Amy and I am excited to connect with you through Wellin5. Throughout life we develop patterns of meeting our needs, responding to our emotions and responding to others. Expectations that others have for us may become expectations we have for ourselves and lead to living an unfulfilled life. Over time we can find ourselves stuck in these cycles that are no longer serving us and are getting in the way of living an authentic and meaningful life. This is when we may potentially experience stress, anxiety, depression, overwhelm and difficulty in relationships.
While the process of deepening your understanding of yourself can be scary, there is also space for excitement, healing and hope.
I come to this work with compassion, curiosity, warmth, and a non-judgmental approach. You are the expert on your own life, but an additional perspective may increase your understanding of yourself and your needs. Together we can acknowledge and learn about these patterns and identify the areas you see space for growth and healing.
I chose to become a counsellor as I moved through life and learned how capable humans are of change, but how many barriers there are between us and experiencing change.
I have a Master of Counselling degree as well as a Bachelor of Music Therapy Degree. Throughout the past ten years, I have been privileged to have jobs supporting individuals in settings such as shelters, hospices, schools, treatment programs and family counselling settings. I view the human experience through an attachment lens and use interventions from emotion-focused theory and narrative theory, sometimes implementing creative arts as a different form of expression. I have a strong passion for working with youth and young adults, as well as adults, couples and families.
In my spare time I recharge my batteries by spending time outside, hiking, camping, paddle-boarding, cooking, travelling and spending time with my dog, Rigby.
I look forward to connecting you as you take the next step towards living a more fulfilled life.
Specialties
Abuse or violence, Addiction, Anger, conflict resolution, Anxiety, Borderline Personality Issues, Depression, Disordered eating, Family issues, Grief and loss, Health issues, LGBTQ+ issues, Life transitions, Loneliness, Men's issues, Non-familial relationship issues, OCD/Obsessive Thoughts, Relationship issues, Self-esteem, Stress or burnout, Trauma recovery, PTSD, Work issues, ADHD (Attention deficit hyperactivity disorder), Bipolar Disorder Issues, Co-parenting, Digital addiction, Separation, divorce, prevention
Therapeutic Approaches
Cognitive Behaviour Therapy, Narrative Therapy, Person-centred Therapy, Solution-focused Therapy, Emotionally Focused Therapy
Provinces
Alberta, British Columbia, Manitoba, New Brunswick, Newfoundland and Labrador, Northwest Territories, Nova Scotia, Nunavut, Ontario, Prince Edward Island, Quebec, Saskatchewan, Yukon
* Counsellor availability subject to change
What Our Clients Are Saying...

I've been doing much better since my sessions with Amy Brown.
- Jarrett


I honestly cried a bit when I found you guys and booked an appointment. I didn't think an affordable avenue was available to me for any sort of therapy. I can't express how much your service is needed and yall need to up your advertising because you provide a reasonably priced service that really doesn't exist anywhere else.
- Darien


Best counselling service I have ever used.
- Sarah