Our Wellin5 counselling team is dedicated to supporting you through all of life's challenges.
Learn more about our counsellors and get the support you need today.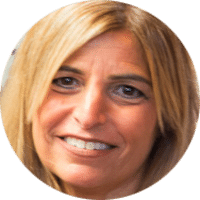 Hi my name is Alisa and welcome to Wellin5 counselling. Thank you for taking this first step in reaching out for help. There is no reason to suffer alone.
I am a client-centered and strength-based therapist. I believe your personal story shapes you and influences the choices you make. I can empower you to make better choices to heal, grow and change. I will guide you to look at your circumstances in ways you may not have thought of on your own to facilitate better outcomes.
I am compassionate and non-judgmental. I look forward to working together and helping you gain a better understanding of your behaviours with the goal of choosing wisely so you can live a more meaningful and purposeful life.
Talk soon,
Alisa
Specialties
Couples Counselling, Anxiety, Depression, Co-parenting, Digital addiction, Family issues, Grief and loss, Health issues, Stress or burnout, Life transitions, Loneliness, Men's issues, Mindfulness, Non-familial relationship issues, Self-esteem, Social media issues, Separation, divorce, prevention, Pre-marital/co-habitation counselling, Trauma recovery, PTSD, Work issues, Relationship issues, Spirituality, Addiction, Post-Partum, OCD/Obsessive Thoughts, Bipolar Disorder Issues, LGBTQ+ issues
Therapeutic Approaches
Cognitive Behaviour Therapy, Family Systems Theory, Person-centred Therapy, Solution-focused Therapy, Abandonment Theory, Acceptance and Commitment Therapy (ACT), Behaviour Therapy, Brief Dynamic Psychotherapy, Exposure and Response Prevention (ERP), Gestalt Therapy, Life Stress Reduction, Lifespan Integration, Mindfulness-based Cognitive Therapy, Motivational Interviewing, Spiritually-integrated Psychotherapy
Provinces
Alberta, British Columbia, Manitoba, New Brunswick, Newfoundland and Labrador, Northwest Territories, Nova Scotia, Nunavut, Ontario, Prince Edward Island, Quebec, Saskatchewan, Yukon
* Counsellor availability subject to change
What Our Clients Are Saying...

My counselor was matched with me based on my needs, and was a perfect match. They were caring and non-judgemental, and it was easy to book appointments. This therapy has been life-changing.
- Emily


After just one session I felt heard and more hopeful. Any apprehensions or nervousness around meeting with a counsellor quickly dissipated.
- Jaime


She truly cared about our relationship and what we are going through. She doesn't pick sides. Compassionate.
- Kaitlyn